Inside The Lives Of Kenyan Socialites Who Have Made It
Netizens enjoy following their drama-filled lives, captivating looks, and curvy bodies that attract social media masses. Many young people dream of becoming socialites, and they all yearn for publicity, fame, and expensive holiday destinations at all costs. Social media has proven to be the most accessible route for Kenyan socialites to thrive, and with that, many young girls want to hop on that bandwagon. Looking at socialites who have made it, Dorothy Wang, Nicole Richie, Sabrina Guinness, Paris Hilton, and Kim Kardashian, it's safe to say having good looks, and a curvy body won't always sell, but also coming from a well off family.
Kim K is probably the most famous socialite and is fairly wealthy as well. She was born into a wealthy family and came to prominence as a socialite when she became friends with Paris Hilton. Kim would eventually be a star on the hit reality television show Keeping Up with The Kardashians, which has since had many spinoffs. She's one of the highest-paid reality television personalities and is worth about 85 million dollars. Kenya is well-known for having the hottest socialites famous for fashion, beauty, and lavish lifestyle. Despite socialites not having an outstanding reputation considering how society views them, some have managed to make a name for themselves and establish businesses. Here's a list of Kenyan socialites and ex-socialites who have made it.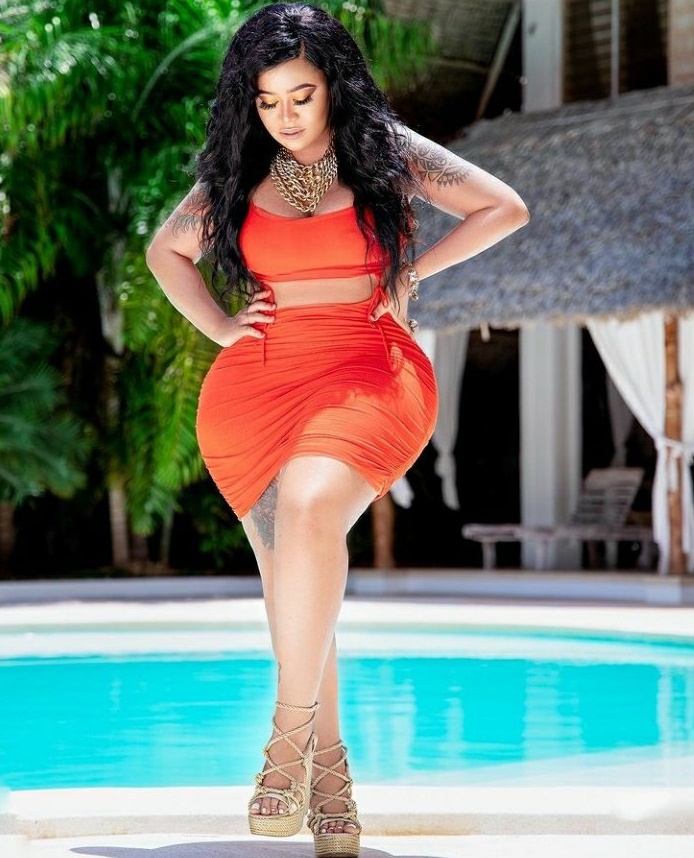 1. Vera Sidika
She is the lady who started the whole socialite revolution in the country. She used different outrageous mechanisms to gain social media following, including bleaching her skin, allegedly adding the size of her hips, and breast implants. She wanted to be perfect for social media, which she achieved. After getting the followers she wanted, Vera Sidika started with doing adverts on her Instagram pages. She later established her name as a brand and started selling beauty products.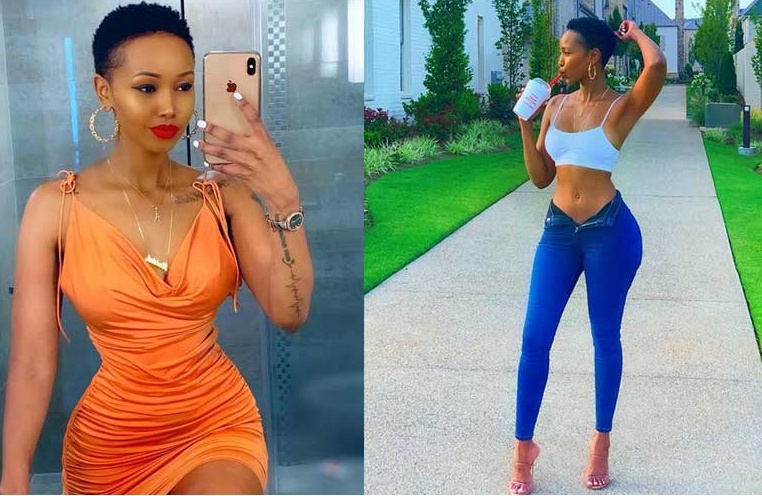 ​
2. Huddah Monroe
She might not have been the winner of Big Brother Africa, but she was successful in gaining attention from Kenya and around the globe. Before venturing into business, Huddah invested her time in growing her following more. Just like Vera, she had to feed her followers with sexy pictures showcasing her beauty and curves. After gaining the following, she started doing social media advertising, and within no time, she was advertising her own products. Huddah started Huddah cosmetics, which has gained traction over time. Unlike many socialites, she has managed to keep herself from drama and maintained her career as a model.
3. Amber Ray
Amber Ray, whose real name is Faith Makau, is the true definition of a modern-day socialite. Judging from her Instagram feed, her days are characterized by driving top-of-the-range cars, dining in exquisite restaurants, wearing the most fashionable clothes, and the likes. She lives the textbook life of a socialite. She describes herself as a fashion consultant, commercial model, and mother. Even though she is yet to reach the levels of Vera Sidika, Huddah, and the likes, Amber's business career is picking up fast. She owns a lipstick company dubbed Zumaridi Matte Lipsticks.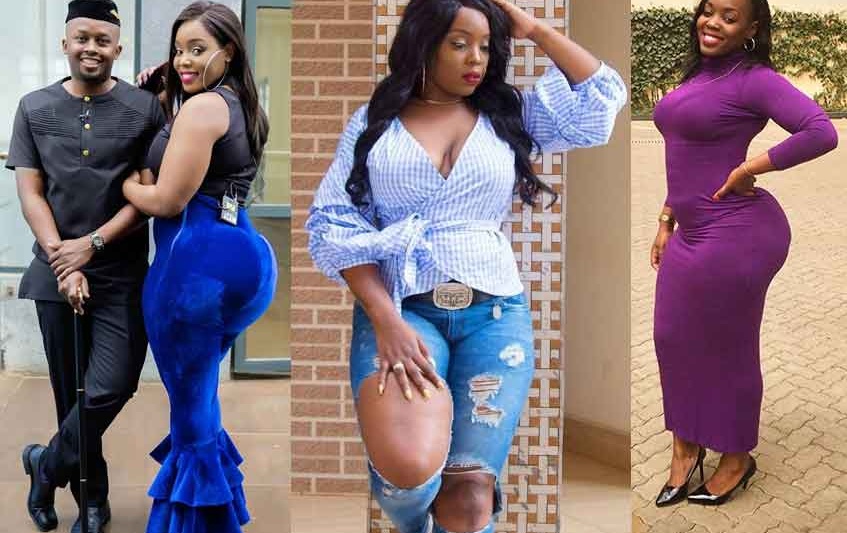 4. Risper Faith
The former Nairobi Diaries actress showed off her new Toyota Land Cruiser in an Instagram post, just months after parading her complete mansion in Kitusuru, Nairobi. Her mansion and the new ride are perfect proof she is now living life on the fast lane. It's unclear how the socialite funds her flashy lifestyle, but countless posts on her social media accounts indicate she runs a cosmetic business that is flourishing by the day. However, Risper did not make it independently as her hubby and former co-cast on Nairobi Diaries, Brayo, also contributed towards her success big time.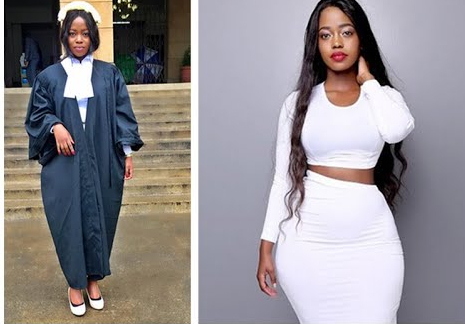 5. Corazon Kwamboka
Corazon Kwamboka rose to fame as a socialite after her seminude photos began doing rounds on the Internet showing off her curves. By then, she was a law student at the University of Nairobi and later graduated as an advocate. However, she later insisted that her main focus was on her clothing line, Genio Wear. She said she started her law practice, registered a firm, and went to court a few times, but she would instead stick to giving legal advice on her Instagram page. She also travels a lot, sharing her lifestyle with us on Instagram.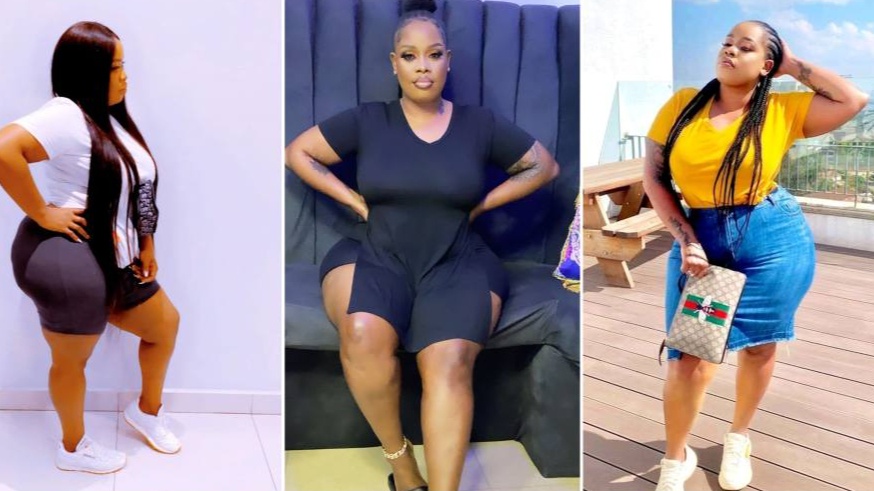 6. Bridget Achieng
Bridget Achieng is a Kenyan socialite, fashion designer, and TV stylist. She has been trending for both good and bad reasons. She is also called mother hen. Bridget may have thought creating drama would make her popularity go up for both the good, bad, and ugly deeds. She tactfully wanted to gain dominance in their industry. She owns a women's online store that sells bleaching creams and butt enhancers. She is well known for bleaching her skin.