Adorable Photos Of Kenyan Socialite Huddah Monroe In Ghanaian Traditional Attires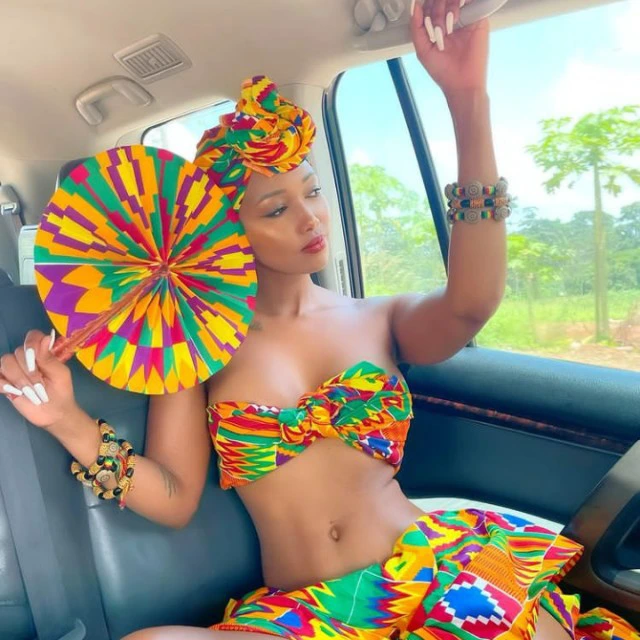 Huddah Monroe is the individual who always has the most fun with fashion. And, when in Accra this week, the Kenyan Socialite turned into a living sensation with her outrageous looks. Huddah has never been one to keep her style simple, especially when it comes to important events, excursions, and vacations. Her distinct face attractiveness and slender model physique make her outfits unique, but always appropriate for the occasion.
Huddah Monroe is now on holiday in Accra after spending a significant amount of time in Dubai. The Kenyan socialite has been sending us pictures from her trip to Accra, Ghana, where she is living her best life and slaying her fashion look. Here's a breakdown of Huddah Monroe's greatest Accra looks – and why we're all fascinated with them.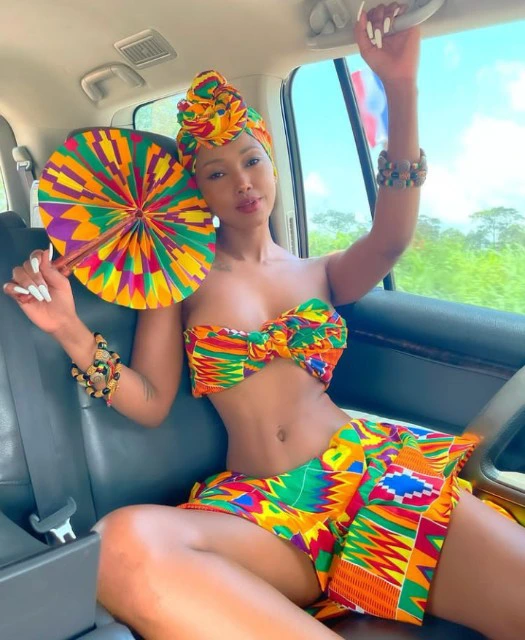 The Kenyan socialite wore a green kente African print bandeau crop top with a matching kent headwrap and kente skirt. It was sleek and daring, fusing Huddah Monroe's well-known style with traditional African fashion. Huddah serves a classy independent lady in this costume, which includes a lime long sleeve pocket tie waist shirt dress, a necklace, and vintage sunglasses. Huddah Monroe wore a dark green printed long dress with an off-shoulder and a high waist front split, together with red heels complimented the look.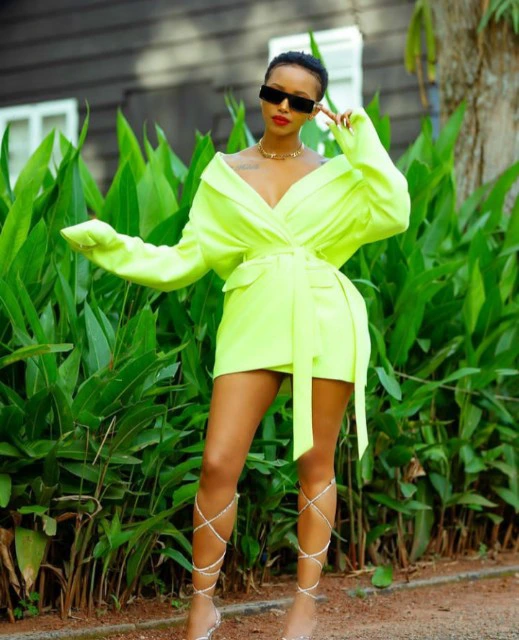 Huddah wore an orange sleeveless sparkly jumpsuit that gave us party or disco vibes. Here, the fashion star rocked her look in a fabric palm printed kimono with long sleeves and well-designed side pockets. The outfit was completed with white heels. There is no denying that she is a fashion star who knows how to experiment with her appearance.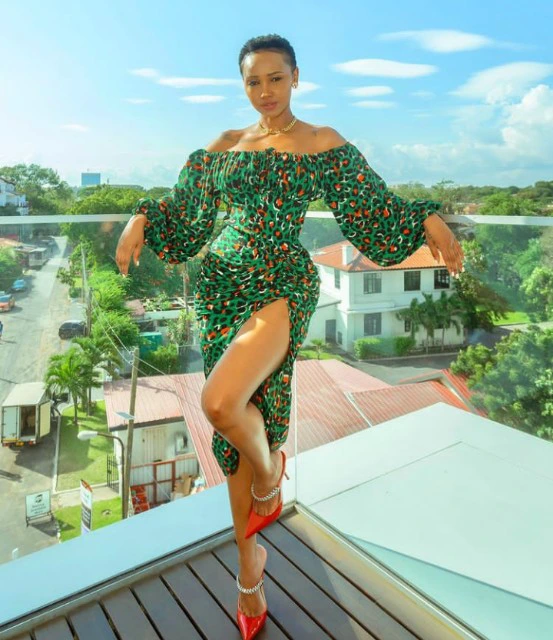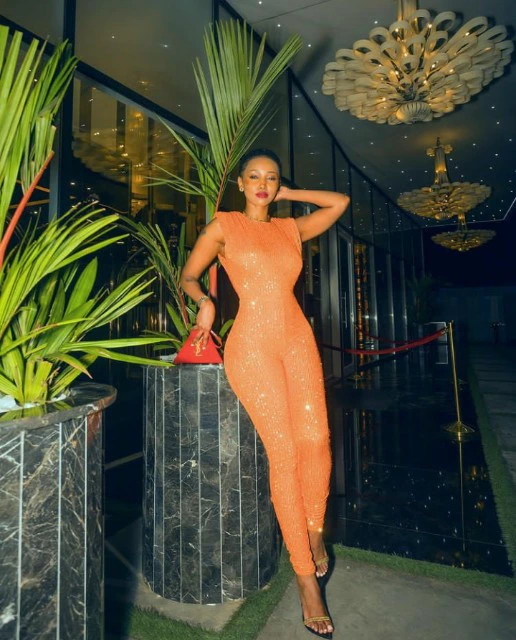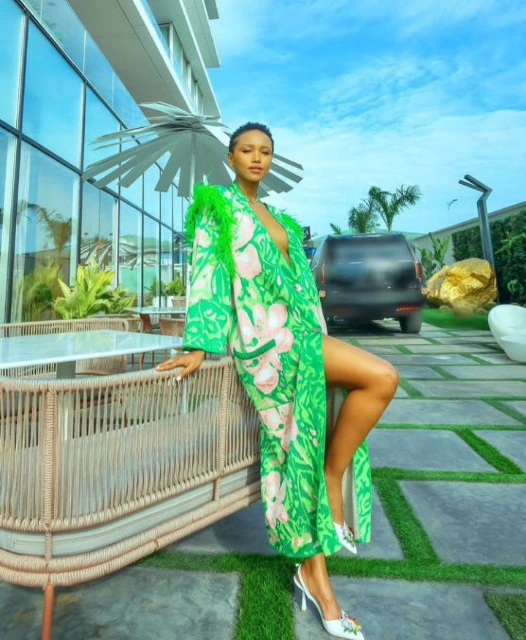 Huddah Monroe is currently at Ghana, enjoying her vacation, she has been causing stir online with very cute and stunning photos. Huddah has been in Ghana for one week now. The Kenyan Socialite has visited Africa for the first time since March 2020 when she was locked up in Dubai due to Corona Restrictions and the Kenyan Government had banned international flights.
Huddah has been living in Dubai for the past one year and her trip in Ghana has been very sweet because she is back in her motherland Africa. Her latest photos dressed in a typical Ghanaian women's dress code have really caused stir online and left most men salivating at her. Below are the pictures.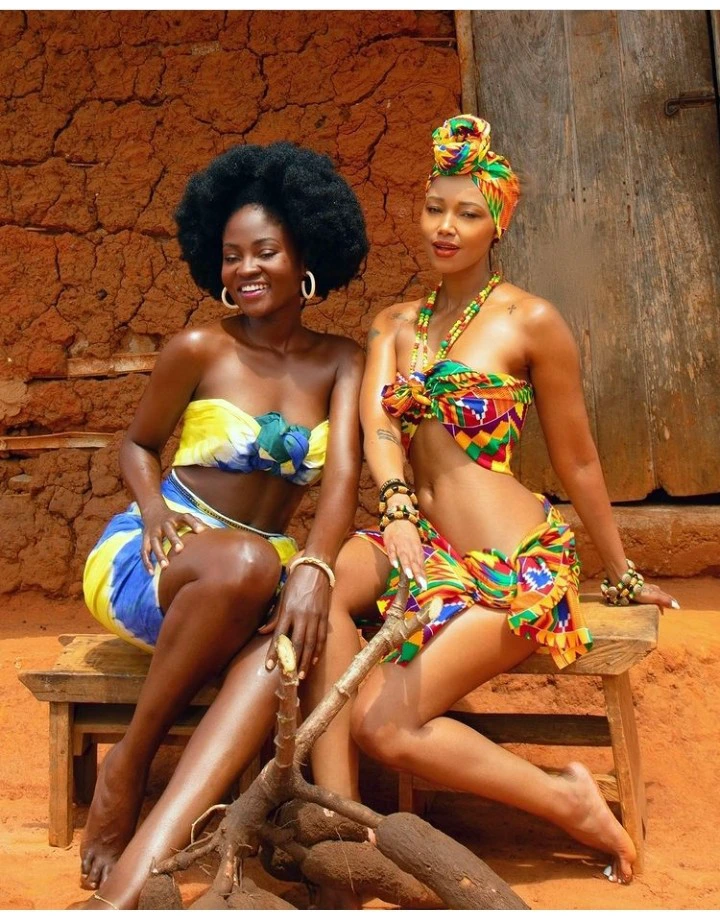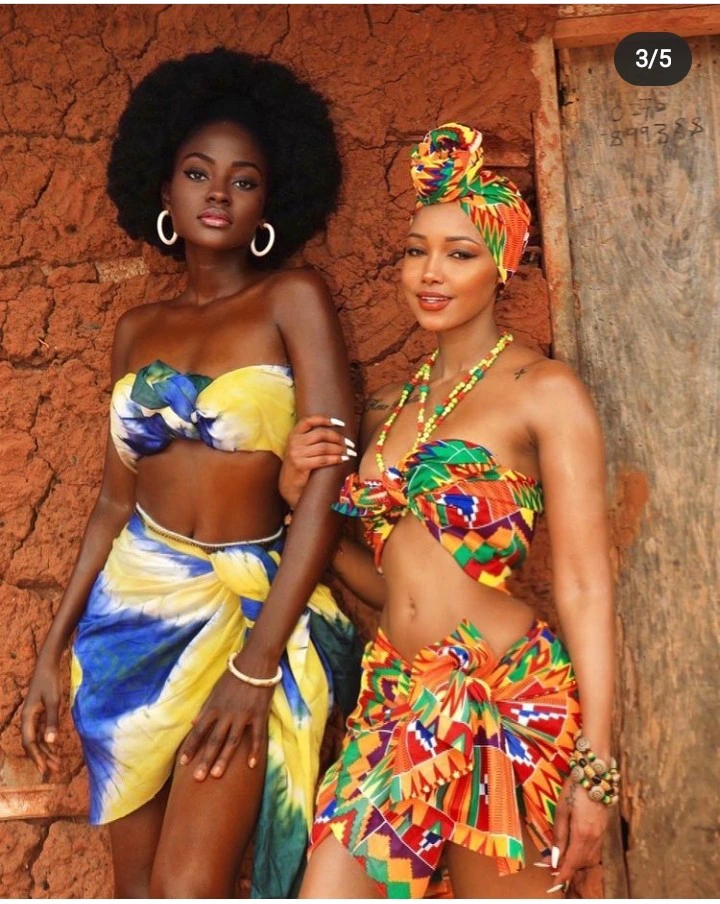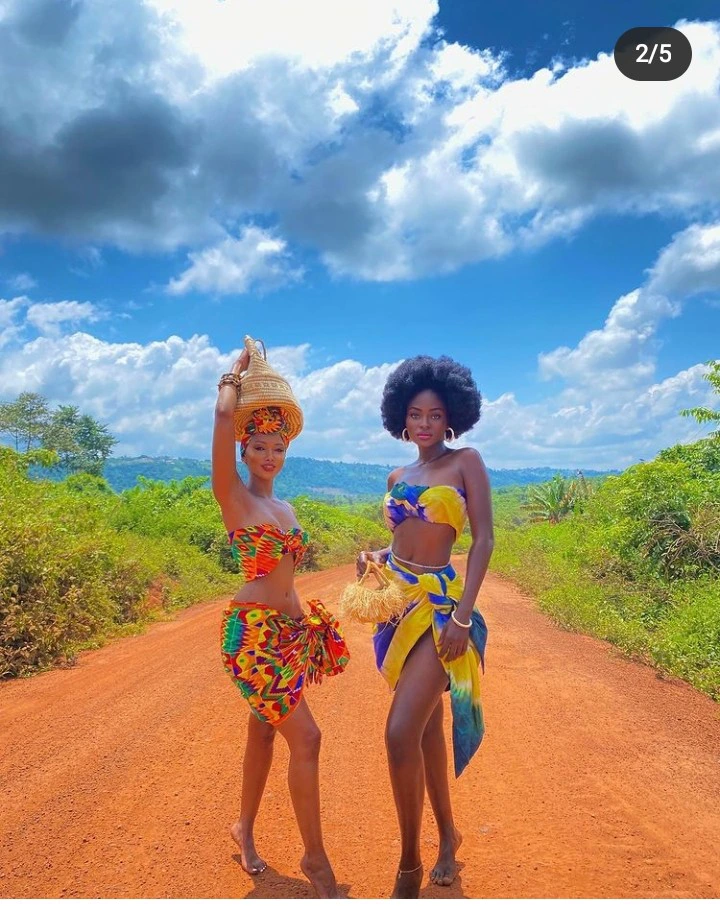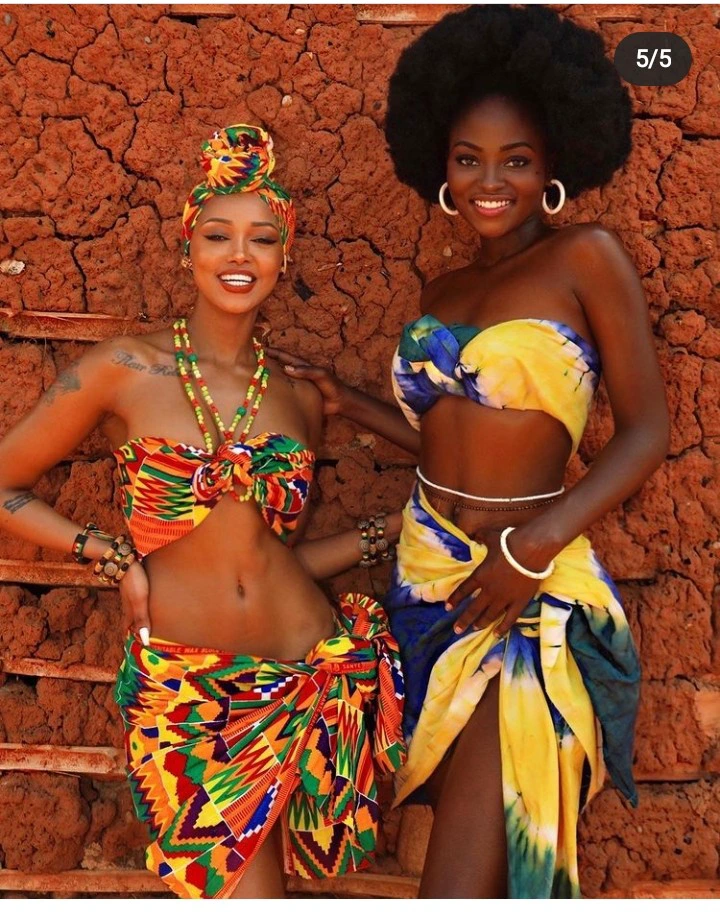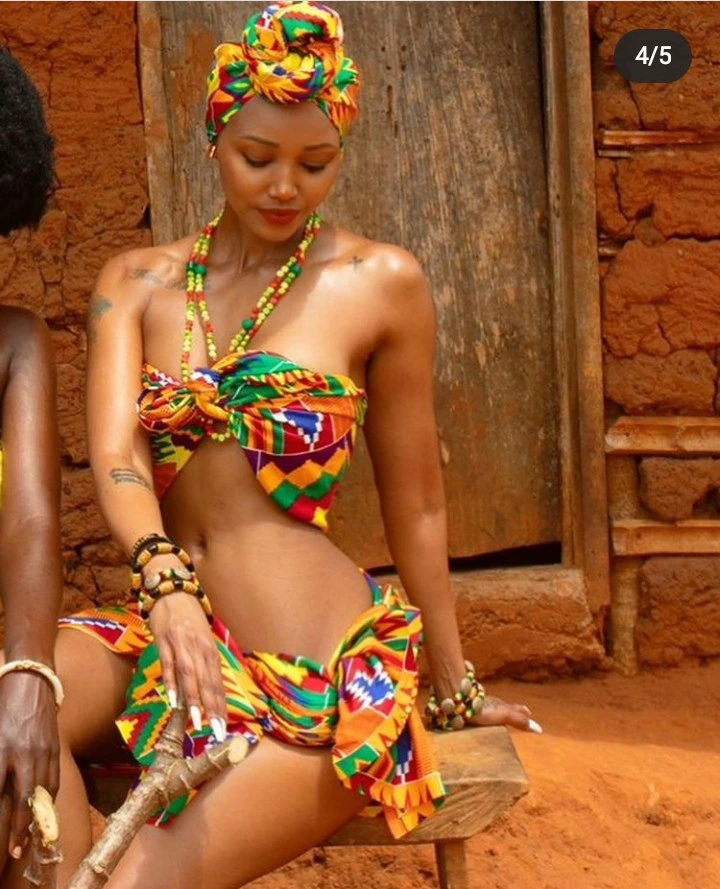 She indeed looks very cute, and her smile and cute face make her more stunning. Below are some of the comments from Instagram netizens. Most of the netizens have appreciated her beauty and shown much love to her.